About us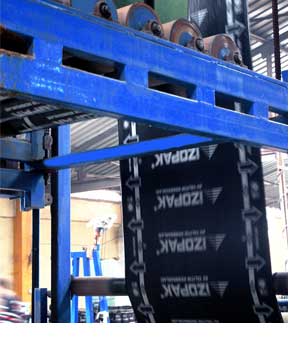 Being one of the leading firms in the construction sector, our firm has been operating in the industry and meeting the needs in domestic and international markets since 1980. Our company extends its local success to four continents through exportation to these regions.

Aside from this, it provides; building materials needed within the industry by importing them at a reasonable quality and price for its clients.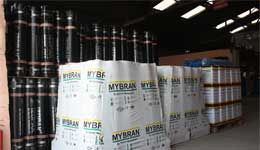 In its factory located in Arnavutköy/ Gaziosmanpasa on 8000 m2 of area, it further crowned the production of "bituminous water insulation membrane" and "shingle" "Liquid Membrane" "Primer" production under the Izopak brand name with ISO9001, CE and TSE Quality Certificates. Aside from its advantaged position in production, having an advantageous location enables our firm to ship its products in very short time periods, via seaway from Ambarli port, via Airway from Atatürk airport, and via road transportation from Halkali.
Princibles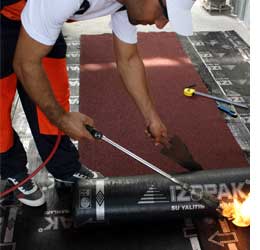 * To meet all legal requirements in the construction industry * To produce most suitable solutions for our clients, while keeping customer satisfaction at a maximum level * To complete our undertaken projects, in accordance with the applicable standards and on time * To follow current technological developments and apply them * To consider occupational safety, a number one priority and to keep improving it * To be sensitive and respectful towards nature by using environmentally friendly materials for our production * To help develop our firm and our country through increased employment opportunities created by out firm. * To produce high quality goods and services through which our market share within the industry shall increase * To supply our products for all countries